Red Morgue Hospital.
Red Morgue Hospital is een verlaten ziekenhuis in België. In mijn geval helaas zonder Red Morgue aangezien die dicht zat toen ik er was. Dat is soms wel eens een nadeel als je er vlot bij bent. Ook blijkbaar nog 1 andere kamer met lampen gemist, of destijds ook nog afgesloten. Ik had nog een nieuw bezoekje willen brengen, maar dat is er niet meer van gekomen helaas. Dit verlaten ziekenhuis is blijkbaar ook nog een poosje een trainingslocatie van de politie geweest. Kogelhulzen en doelwitten maken dit meer dan duidelijk. Ondanks dat ik het e.e.a gemist heb, toch een leuke locatie. Ik geef Red Morgue Hospital 2 sterren.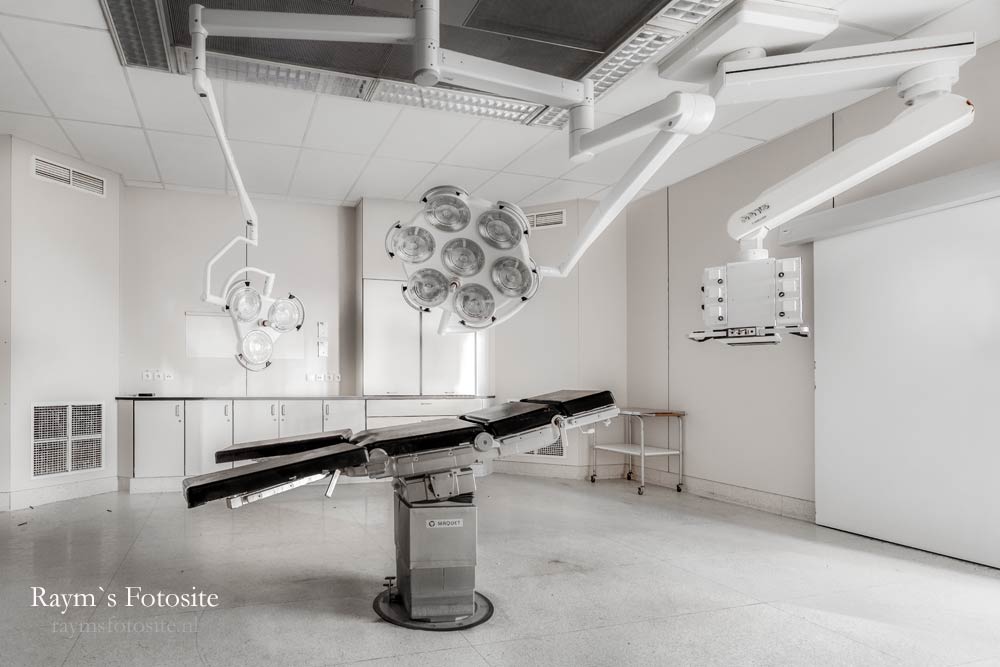 Red Morgue Hospital. Verlaten ziekenhuis in België.
Gaaf zo`n operatiekamer, met ook nog ziekenhuislampen erin.
urbex, The white room.
Ik heb hem destijds The White Room genoemd. Ik heb alle kleur wat weggehaald bij deze foto`s.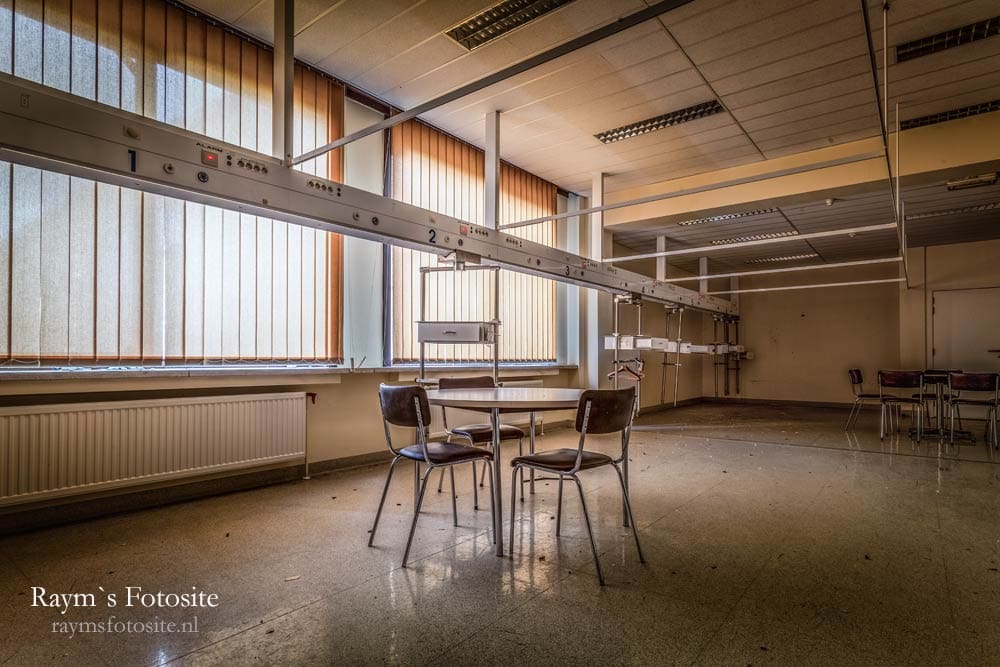 stroom.
Hier kun je zien dat zelfs de stroom er nog overal op staat.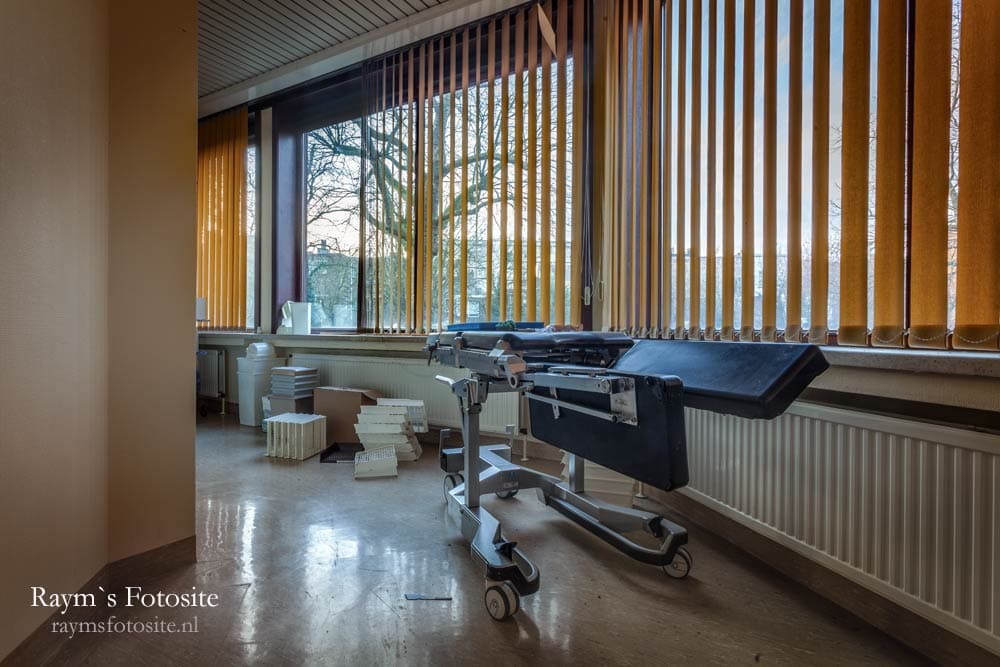 Hospital Morbide.
Dit verlaten ziekenhuis in België heeft ook wel de naam Hospital Morbide.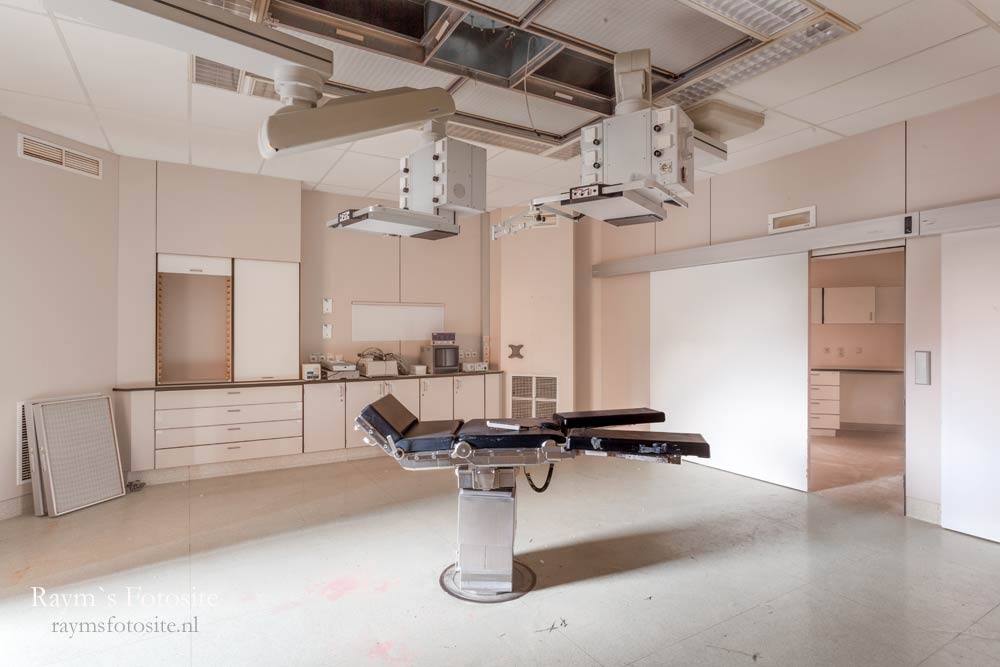 operatiekamer urbexlocatie
Altijd geweldig leuk die operatiekamers in verlaten ziekenhuizen.
Copyright: Op al het beeldmateriaal van raymsfotosite.nl berust copyright! Niets hiervan mag worden verveelvoudigd en/of openbaar gemaakt worden op welke manier dan ook, zonder

vooraf

contact te hebben opgenomen. Webdesign, tekst en alle foto`s  © 2004-heden, Raym`s Fotosite.  All rights reserved.
Follow me on Social media.